Great content from great anglers and the great books they've written
We pride ourselves on our high quality content and photographs.  In addition to the great stories told by our anglers and sometimes even our readers, we carefully chose content that is informative and could improve your game.  We strive to provide the highest quality content in any fly fishing magazine available.  The subscribers of Tail Fly Fishing Magazine are aware of the quality of our contributors and the magnitude of their presence in the fly fishing industry.  Just in case you didn't know how talented they are, we thought we would share this blog with a few great books recently released by past and present Tail contributors.
CLICK ON THE IMAGES TO VISIT THE HOMEPAGE FOR EACH BOOK
Jon Olch
A Passion for Permit – Volume 1 & 2
Jonathan Olch has spent decades passionately chasing permit. He has figured out what makes the elusive species tick and how to catch them. And for afraction of the cost of a single day of guided fishing, you can learn from the vast experience of this world-class angler.

A Passion for Permit by Jonathan Olch is the latest in the "Masters on the Fly" series published by Wild River Press. Olch's impressive two-volume book runs more than 1,100 pages.

Share in the collective knowledge of more than 20 global permit angling experts. Learn about the fascinating world of the permit—the most sought-after prize of the flats—and eight of its closely related cousin-species you may have never heard about before. Learn about the finicky nuances of the permit through its anatomy, biology, food sources and preferred habitats—highlighted by superb imagery. Indulge in the strategies, techniques, fully illustrated essential casting tips, closeup color photos of 100-plus fly patterns, detailed tying instructions for new innovative flies, and anecdotes of the author and his expert guests as you are escorted around the world's global tropics in pursuit of permit.

In the tradition of Andy Mill's famous A Passion for Tarpon and many other Wild River Press sporting titles, the author takes you inside the tackle rooms and aboard the skiffs of many legends of the sport. Sit in on compelling and colorful conversations you simply won't find anywhere else with:

Aaron Adams
Bob Branham
Dustin Huff
Steve Huff
Nathaniel Linville
Chris McCreedy
Winston Moore
Peter Morse
Lincoln Westby

A Passion for Permit is by far the most thoroughly researched and thoughtfully written book ever published on the subject. Even if success with permit is a goal still on your angling horizon, the tips and tactics you will learn within these informative pages about saltwater fishing will immediately make you a better bonefish and tarpon angler. This full and complete book is nothing less than a master class in flats fishing.
Peter McLeod
GT – A Fly Fishers Guide to Giant Trevally
Catching a giant trevally (or 'GT') on a fly rod is the pinnacle of flats fishing: highly challenging, requiring skill and preparation. This is the first comprehensive guide to giant trevally fishing on the fly.

The giant trevally is an apex predator, and the way it operates is nothing less than brutal. These 'gangsters of the flats' are like packs of hoodlums marauding across the atolls and shallow estuaries. Hunting for trevally in the harsh environment they inhabit needs a certain resolve. The flyfisher's first encounter with a giant trevally will be an electrifying experience. A GT can destroy tackle and ego, leaving all in its wake.

But once you've caught one, GT flyfishing is an experience that any angler will want to repeat.
Gordon Churchill
Fly Fishing the Southeast Coast
Gordon Churchill has been an enthusiastic angler all of his life, ever since he was little and would go fishing with his father in the lakes of upstate New York. Churchill shares his tips, tricks, and passion for fishing in Fly Fishing the Southeast Coast. Learn that you don't have to travel to the Bahamas or any other far exotic island to find the perfect catch. Many ideal places are right here in the United States, including Pamlico Sound, North Carolina, and St. Augustine, Florida.

In order to fly fish successfully, a fisherman must know what kind of species he or she wants, what rod and line combo works best, what flies to stock, and of course when and where to be.

For each chapter, Churchill gives advice on where to find specific species of fish, from the striped bass in the southeast region of the Roanoke River to mahimahi in the Gulf Stream, forty miles off of Morehead City, North Carolina, as well as specifics on the approach of catching each species, as they're all quite different. While full of tips and advice, Churchill makes it clear that, if ever fishing on the coast, you must be involved in a conservation effort. The environment and fish are constantly in danger, so make sure to always be aware and put your planet first!
Drew Chicone
Top Saltwater Flies
Top Saltwater Flies is certain take your personal fly tying to a whole new level. Drew Chicone will have you tying like a master. Top Saltwater Flies comes in three extraordinary, handsome volumes:

Bonefish: 296 pages
Tarpon: 300 pages
Permit: 260 pages
8.5 x 11 inches on quality coated stock
Special laminated hardcovers for durability
Patented Wire-O binding open flat on your tying desk
Printed in the United States by American craftsmen

"Whether it's camaraderie, creativity, art—or simply a device to catch more fish—people are passionate about tying flies for a lot of different reasons. For me, it's all those reasons and more. Tying is an important part of my daily routine. And teaching others the art of fly tying is one of my favorite activities."

~Drew Chicone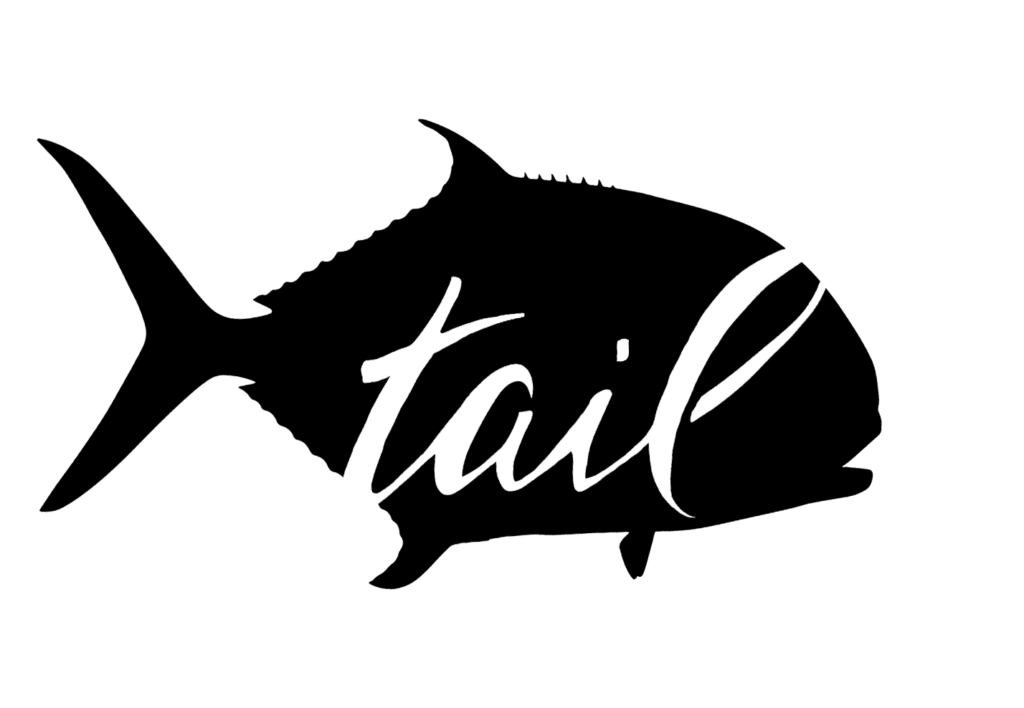 SUBSCRIBE TO TAIL FLY FISHING MAGAZINE