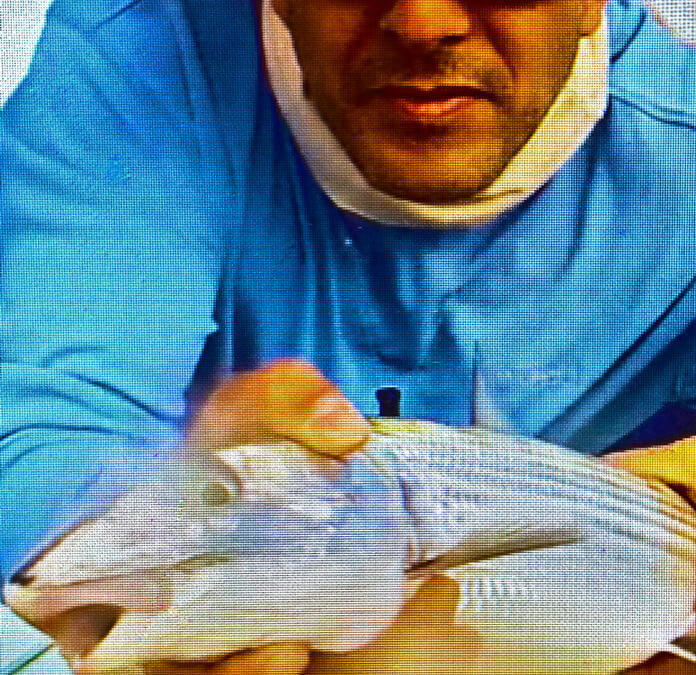 ADDICTION :
PART 1
ON MY FIRST CAST TO A BONEFISH 


I HOOKED A BONEFISH.

We rolled out of Black point Marina, into a skinny water eel grass flat which was as smooth as a bowl of melted glass. The sun was just starting to surface in its awesome orange glow, illuminating the horizon. We saw spiders the size of birds high up in the mangroves in the early morning light. In fact, there may have been a bird caught in one of the webs.  What am I doing here? We traveled by canoe through a very small creek.  It was shallow, muddy, smelled like sulfur and there were lots of bugs.  Again, what was I thinking this morning?

It fed into a small cove named Black Point located about 10 miles south of Miami Beach. It did get better. As I was admiring the sunrise and right as we entered the creek mouth onto the flats, the guide whispers; "see them? There they are!"

I was nervous, very nervous. I had just started saltwater fly fishing after being a bait chunker since age 4, frankly, my fly casting wasn't that good. He said; "I'll get you closer, get ready to cast." My heart was racing at about 120 beats per minute, I felt my palms getting sweaty and the grip on my cork handle start to loosen. The cork was indented from the raw pressure of my grip 

but it just didn't seem tight enough so I just kept squeezing. I felt my body getting heavier and heavier and there was little I could do about it.

"12 o'clock, about 45 feet, see them?" I did, there were 6 or 7 big bonefish right in front of me, tailing, I'd never seen them tail at such short range. This was my chance to catch my first Florida bonefish on a fly, I was so excited, I could taste success.

The first cast was completely flubbed of course, throwing the fly about 20 feet short and about 30 feet to the left of the school. I picked up my line using the water haul technique, which at that moment, I really didn't know existed. Somehow, I don't know if it was the adrenaline or just plain luck but I fired a 40 foot laser into the center of this small school of tailing bones. I saw a flash of silver and heard my guide scream, he ate it, set it ….set it!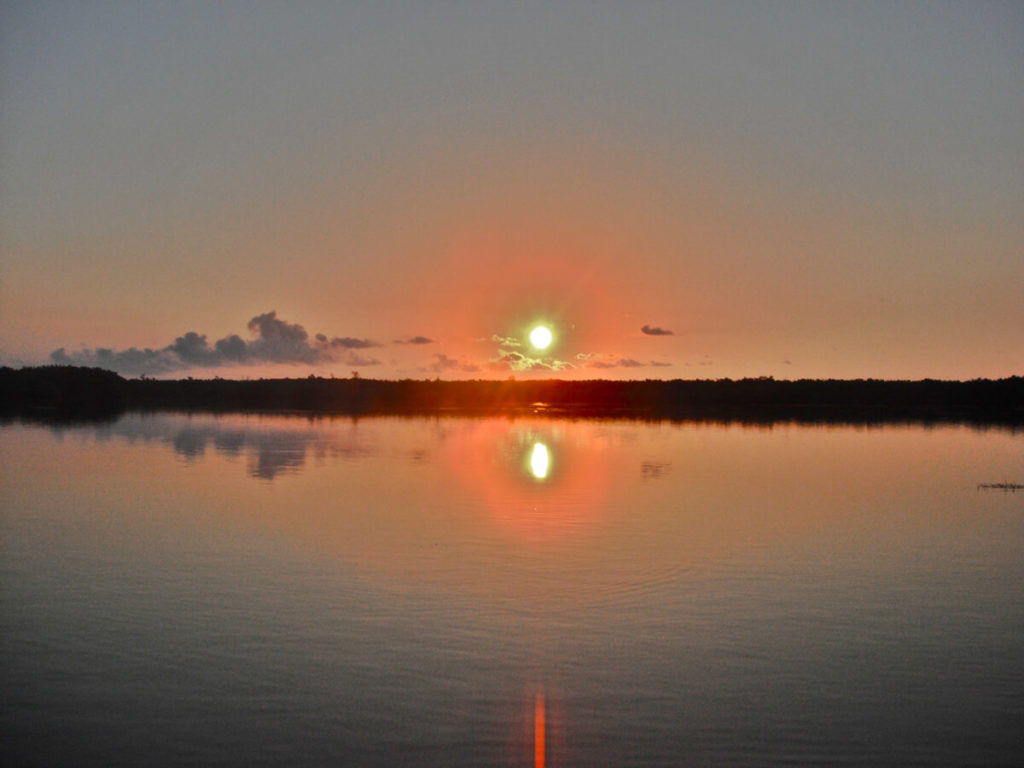 So I pulled back on the line and set the 7 pound bonefish on the hook. My rod bent like I had never seen it bend before. Probably because I never had a fish of that brawn on it before. With reel screaming, the mighty bone pulled off about 150 feet of line in a blazing initial run lasting only seconds. My guide bellows, "you are the luckiest guy in the world, no one catches a bonefish on their first cast." It was actually my second cast, historically speaking. While completing his statement, as quick as it was hooked, it was gone. My knot gave way, leaving a pig-tailed leader shooting back at the canoe. I quickly retrieved my line and the guide grabbed it for a closer look. "You need to check your knots, man…."you just lost a huge fish because of a knot."
I had a pit in my stomach and for the first time since I was 4 years old, I didn't want to fish anymore. That was probably good because there weren't any more fish that morning. I felt like a complete failure but there was a part of me that thought, well if you did it once, you can do it again. This optimism is what kept me coming back.
Finally near Matheson Hammock in Miami it happened again. It was the same scenario, but I had been fishing without a guide for about a week. I launched my kayak from the public beach on a pebble shore which was not too far from a channel.  It was overcast and warm for the time of year, the tides were very dramatic and there was rain on the horizon. Only lightning would make me leave the flats, especially after waking up at 4:30 am to get on the water by sunrise. Wouldn't you know it, there was lightning on the distant horizon amid the rain. I knew I didn't have much time.
I had my favorite 8 weight ready, handle at my feet with the tip off the bow, this time I tied my own leader and checked my knots twice. I even tied my own fly, Peterson's spawning shrimp, my go to bonefish fly at that time. While poling my kayak over a deep boat channel, I saw something in the distance. There they were, 6 or 7 bonefish tailing in about a foot of water on an eel grass flat. They were fat and happy. It looked like the same school as before but the chance of that was seriously nonexistent.
Here we go again.  I pole with a rope looped around my wrist.  The rope is tied to the anchor line which allows me to quickly loop the rope around my push pole and gently drop it behind the kayak to drag behind my vessel, well out of the way. I pushed hard just one more time to get into a better position. I looped my rope, dropped the pole, picked up the fly rod and attempted to visualize my attack.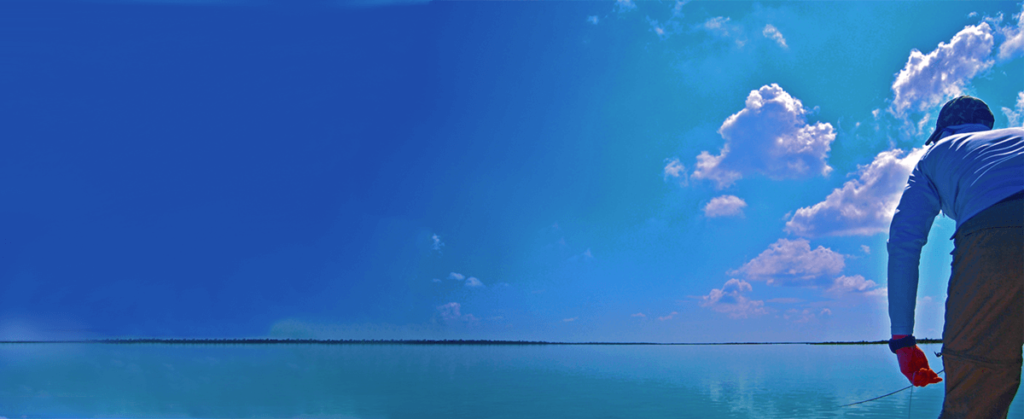 This time I was ready. Calmer, more experienced, and a much better caster, but still no bones to date so the nervousness persisted to a significant degree. In this moment, you just accept the tachycardia and sweaty palms knowing that the hunt is on.  I began my cast, very sloppy and too fast of a backcast which seems to be the norm while casting when fish are actually present. I threw a 35 foot lob which hit the water like a rock, just to the right of the tailing fish.
Fortunately, they were just starting to move right. It was more luck than skill honestly.
There was very little light, almost no light.  In fact, I'm quite surprised I saw them in the first place. I couldn't see what was going on but before I could react, one took the fly and there was a fish on.
Again the rod had a ferocious bend and a crazy bounce to it as I held it over my head.
But this one wasn't as big as the previous bonefish hooked. The fish took off into the boat channel that I had just crossed and before I knew it, it was well into the "holy crap" part of my backing. Over 250 feet of backing gone and at no point did I have any control of the fish.
Suddenly, it stopped.
My heart sunk as I thought the fish was lost. In frustration, I began to reel as fast as my hand could move and watched the kayak start to drift toward the direction of the fishes run. It was still on! In minutes I had retrieved my backing and was back to fly line but at that point the resting fish recovered.
Another screaming run begins which put me back into "holy crap" territory but this time I noticed that the lightning, that was off in the horizon, is much closer and now the rain began to fall.  Here I am on a kayak in Biscayne Bay, in a lightning storm fighting a bonefish that just won't make it easy. I debated whether I should break it off and head for shore before the storm got too bad but my ego got the best of me and refused to let it go. I was tired of failure and frustration and I was going for broke. Succeed or die trying was the motto that day, which in retrospect was an incredibly stupid decision.
I started to pressure the fish hard, really hard. At any moment I was expecting him to break off and become just another "almost" story. To my amazement, he began to wilt. He lost his mojo and any desire to fight. Again my heart raced, I could taste it, success was almost mine.  Within five minutes, my leader was to the tip and I had a bonefish, my first bonefish to the side of the kayak, he had surrendered. Soaking wet from the rain, not remotely concerned about the lightning I pulled him out of the water, so excited that I dropped my rod into the water but it didn't matter.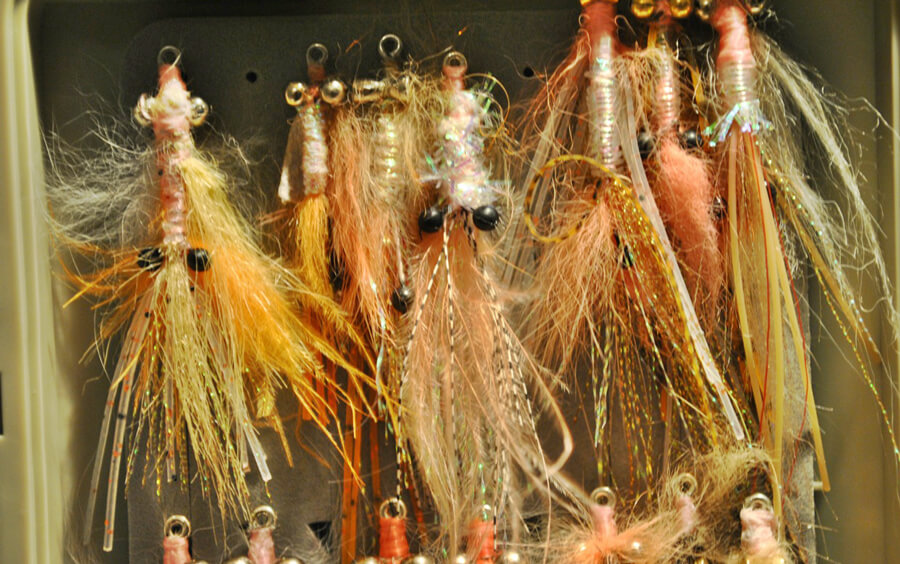 There it was, mirrored silver scales, blackish green stripes, unrealistic pink lips and my Peterson's spawning shrimp stuck in its top lip.  It was slippery, slimy & stinky, but it was a bonefish, caught on a fly, finally in my hands.  It was glorious! The most beautiful fish I had ever seen at that moment. I actually just stared
at it for some time taking in the details before I realized it was raining hard, there was lightning nearby and this poor bonefish couldn't breathe. I lunged for the camera for a quick photo of my trophy but to my dismay, the battery was dead and to add more insult I dropped the fish into the water and stepped on the fly.
One rookie mistake after another, they seem to never end……I can be such a bonehead. But after months of frustration, repeated failure and countless hours of research and investigation, I had just caught my first Florida bonefish on a fly.  After finally catching this fish, I realized that this was more than just an obsession. Not only that, but perseverance in the face of constant failure & determination to succeed had turned my obsession to an addiction. A healthy one of course but  this was the start of something bigger, the start of a fly fishing magazine…..Tail Fly Fishing Magazine.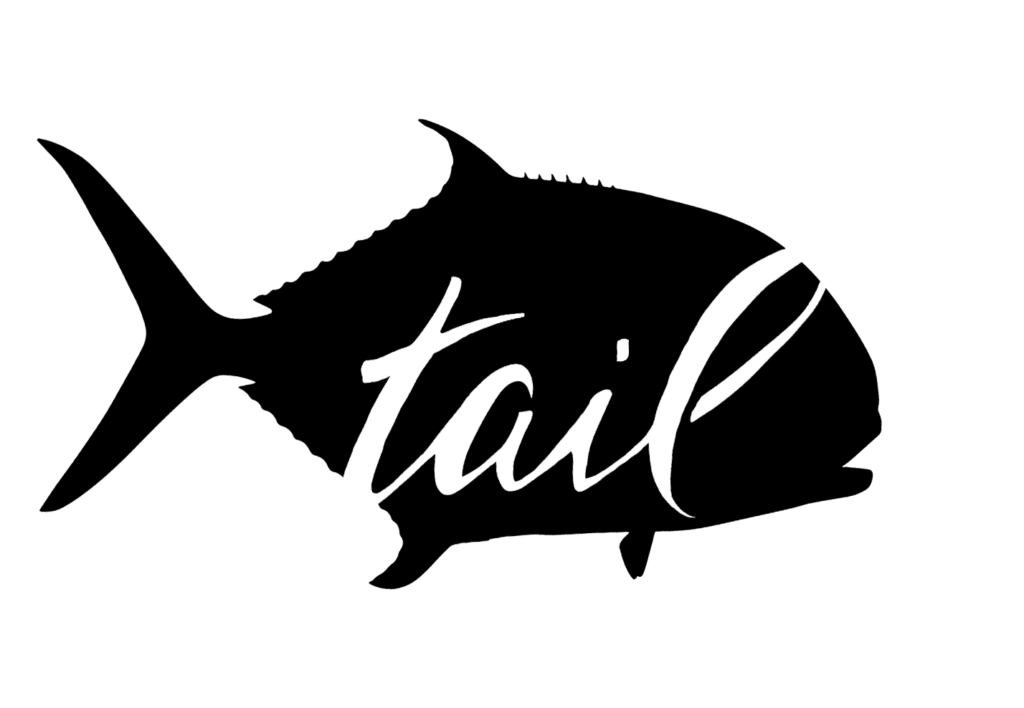 SUBSCRIBE TO TAIL